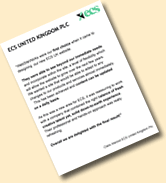 "It's not difficult to use..."
Caroline Jones - Cobham Consulting, UK
"I must admit - I'm really impressed with this... the best thing is that I can actually see my website when I'm editing it.... It's Easy"
M Chapman - Bletchley Rugby Club
"Quick - Easy - and Efficient... I can vouch for that "
Chander Mannar - jamServo Ltd, India
"I found their team of staff friendly and very keen and able to meet our requirements."
Patrick Holm - Gulf-Automart.com, Dubai
"WebSiteWorks delivered ahead of schedule and to a very high quality. The result was that we were able
to assure our business colleagues throughout that the new P&O Nedlloyd Logistics website would meet all of their requirements"
Rod Steel P&O Nedlloyd, Websites Development, Australia